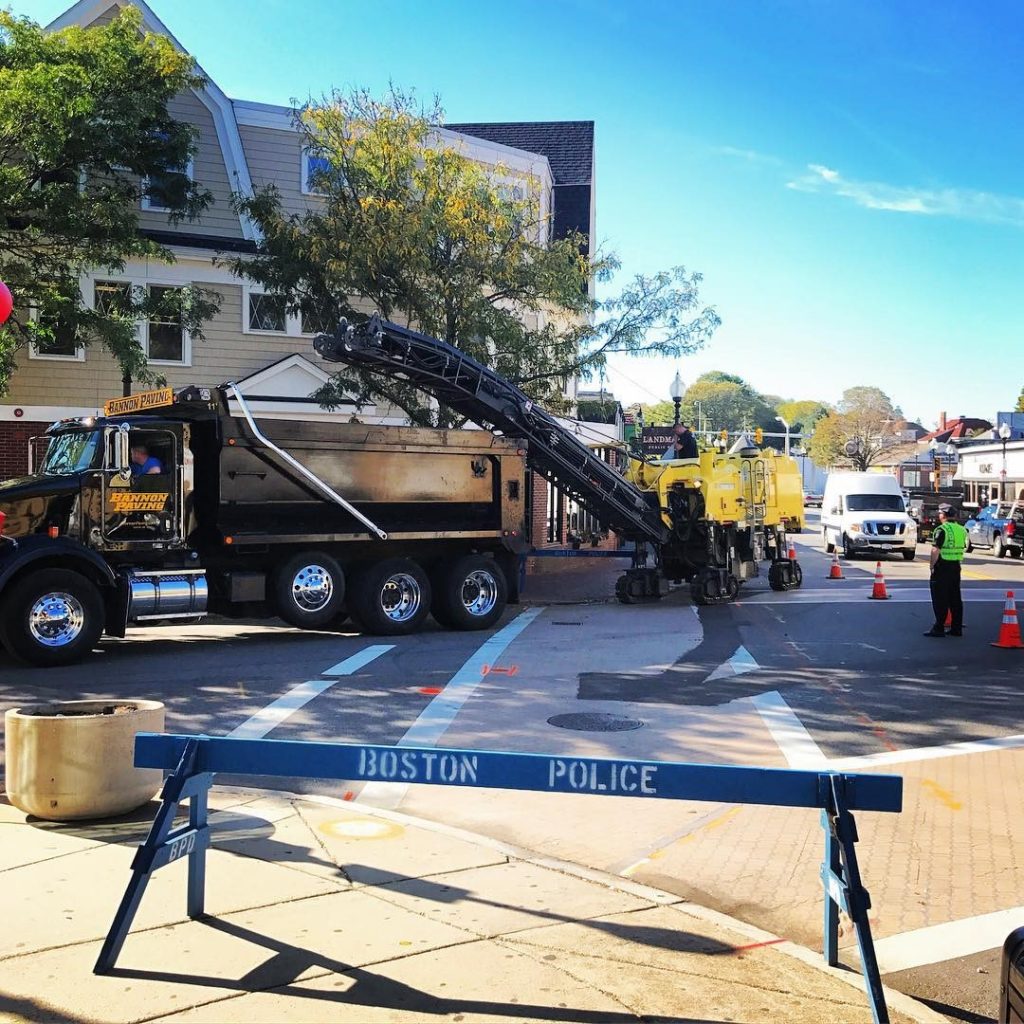 Cold Planing
Bannon Paving owns two Cold Milling Machines, a Bomag 1300/30 and a Wirtgen W35DC.
We can cold plane your parking lot or street in no time at all! Milling will reduce the time it takes to complete your paving project.
Cold planing is faster than excavating the existing pavement and it allows manholes and drainage to remain at the same height.
We have all of our trucks working with the machines to further decrease the time your paving project takes.
See our blog post on Milling for more information and contact us today for a FREE QUOTE!